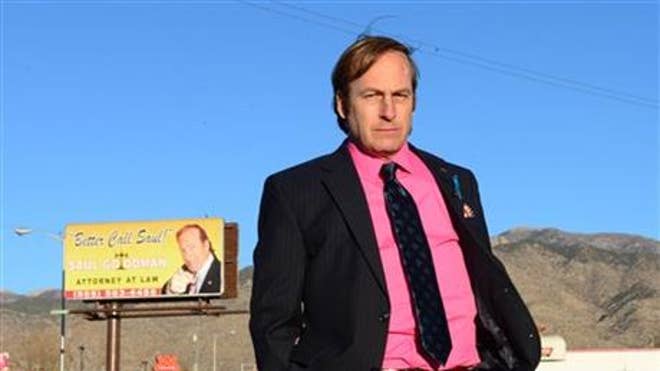 are spent at small stores, but they are also the source of 85% of the fraud, according to the USDAs report . The USDA report is essentially a follow up to a Government Accountability Office report released several years ago that told the USDA it needed to focus on small convenience and grocery stores in order to cut down on food stamp fraud. USDAhas good reason to see these small-scale, privately owned stores as a significance source of food stamp fraud. These stores are often short on the fresh fruit, vegetables and meat that SNAP vouchers are intended to purchase, the GAO report said. The USDA isnt waiting for further marching orders from Congress, having just wrapped up a five-city listening tour aimed at hearing the publics complaints and suggestions regarding SNAP fraud. The department also has issued what it calls a request for information in the Federal Register. The document, which is essentially a precursor to a new federal rule proposal, reveals that USDA is considering such measures as disqualifying smaller grocery stores and convenience stores from accepting food stamps if they sell large quantities of alcohol and tobacco or banning them from the government program if their primary business isnt selling food. Retail fraud, or trafficking, as the USDA calls it, has remained consistently low over recent years at large supermarkets, but it is spiking in smaller stores that often dont even stock $100 worth of the kind of food fruit, vegetables, bread, meat that they need to in order to participate in SNAP. In fact, of particular concern, according to USDA officials, are stores that place the bare minimum of products sometimes as little as a single can of corn in each of the three food-type varieties that the retailers need to stock in order to qualify to accept food stamps. USDAs Food and Nutrition Service, in a statement posted with the agencys call for public input on the trafficking problem, says it is concerned that there are a large and growing number of authorized retailers that do not provide healthful food offerings to SNAP recipients and that engage in fraud. These retailers represent a management challenge for the program that must be balanced against the need to ensure effective access to healthful, nutritious food for SNAP households. Forcing convenience and small grocery stores to stock up on foods, such as fruits, vegetables, grains, dairy and meat, would be acceptable to most widespread convenience store chains like 7-Eleven, say lobbyists for the industry. They say the convenience store chains are willing to work with federal officials to stem food stamp fraud and arent arguing with USDAs concerns with depth of stock at retailers. However, what convenience stores could not abide by is a provision that lawmakers included in the 2012 versions of both the Senate and House versions of the farm bill that would have made stores ineligible if more than 45% of what they sold was alcohol and tobacco. It is of little concern to SNAP clients whether the customer behind them in line is purchasing a case of beer or a pack of cigarettes, the National Association of Convenience Stores says in its draft of a letter it is preparing to send to USDA, a copy of which was provided to POLITICO. Lobbying efforts escalated last year after that provision was placed in the Senate and House bills and the farm bill versions approved this year do not contain it.
Pediatricians say childrenunder 1 shouldn't drink cow's milk because they can develop iron deficiency anemia. "Thesemothershave trust and confidence in this program, and that trust and confidence has been shaken by Congress," Greenaway said. "This is just unconscionable." Danyelle Brents, 22, a singlemotherof three, receives about $200 a month in vouchers for food and formula for her twochildren and baby. She is being hit doubly hard by the shutdown: She is a contract worker for the Federal Aviation Administration who catalogs records for aircraft certification, and is furloughed. Now, with her baby going through 10 cans of formula a month, she might lose key help with her grocery bill. "That's a lot of money, $15 a can," she said. "Now that I'm out of work, WIC is how I support my family. … I'm scared at this point to go buy anything extra." Groups that fight hunger say they are also concerned about the confusion that needymothersmay be feeling. Though most WIC offices are open, manymothersmistakenly assumed that benefits were cut off. Advocates are also worried that there will be a cumulative effect as other, smaller government feeding programs run out of money. Adding to the uncertainty: While USDA has said that food stamps are guaranteed to continue through October, it is unclear what will happen after that. In Pennsylvania, whose $208 million WIC program supports 250,000 women andchildren, all local WIC offices remain open and benefits are being dispensed as usual.
We will launch with a 28-week culinary arts job-training program with a critical difference: NECAT is partnering with industry employers to ensure that when they graduate, our students will have a living-wage job and a step on a career ladder. "All our job-training programs," noted Hemsley, "will be at no cost to students. We are also working with the local medical and healthcare industries to launch medical technician job-training programs early next year." The culinary program begun in September includes 22 weeks of in-house training, Monday through Thursday, from 9 a.m. to 3 p.m., and a six-week, fulltime internship. Graduates leave the program with a diploma, ServSafe credentials and emergency first aid qualifications. Upon completion of NECAT's accreditation process within two years, students will receive a diploma accredited by the American Culinary Federation. Tuition is covered for students thanks to the support of public and private funders. The founders have developed partnerships and strong working relationships with academic powerhouses and employers, including Johnson & Wales University, Sodexo's healthcare division, City Fresh Foods, and Snap Chef, providing a full array of staff for universities, hospitals, restaurants, corporate clients and other employers in the hospitality industry. The organization is managed by Executive Director Richard Ward, a veteran leader and visionary in Greater Boston's work-driven social development community. Joel Nitzberg is Director of Programs and Terry Willet is Culinary Director. Nitzberg began his career at a sheltered workshop in New York City, working as a carpenter and later serving as a group and individual counselor using candle-making as a means to teach and enhance social and work skills of developmentally disabled adults.
New Boston Food Skills Center Opens Officially Next Week
So you couldnt really be shocked when the Julia Child Foundation for Gastronomy and the Culinary Arts, which is also in the midst of a lawsuit with Thermador Ovens, recently sued Williams-Sonoma over the retailers use of Julia Childs name in a line of cooking products. The foundation wants Williams-Sonoma to scrub the J.C. name and image from all its marketing and social-media, and stop using her name in promotional contests. Status: Still pending At Stake: The foundation says the real issue at stake is Julia Childs legacy, especially considering the chefs well-known stance against endorsing products, but its still in the midst of calculating how much money to ask for. Memorable Quote: Foundation spokesman Todd Schulkin: Given the value of todays food celebrities, the value will be in the millions of dollars. The Case of the Eleven-Inch Footlong At the beginning of this year, Subway came under fire when photos went viral of a customer rolling out a tape measure next to his supposedly foot-long Subway sandwich, and proving that his meal literally came up short. Lawsuits inevitably followed, with one lawyer estimating that the company essentially cheats its patrons of $142.5 million worth of food every year. Subway responded by pledging to tighten its standards and ensure that a foot equates to 12 inches in each of its more than 38,000 restaurants worldwide. Status: At the Subways request, the case was moved to the federal court system in May. At Stake: On Subways side, potentially hundreds of millions of dollars, and as-yet-uncalculated costs of instituting a new hoagie-measuring system. On the plaintiffs side, bigger sandwiches and, presumably, waistlines. Memorable Quote: Plaintiff Jason Leslie: They advertise in all these commercials, Footlong, Footlong, Footlong, and now I feel like an idiot. I cant believe I fell for that trick.